The Perfect Mex & Match!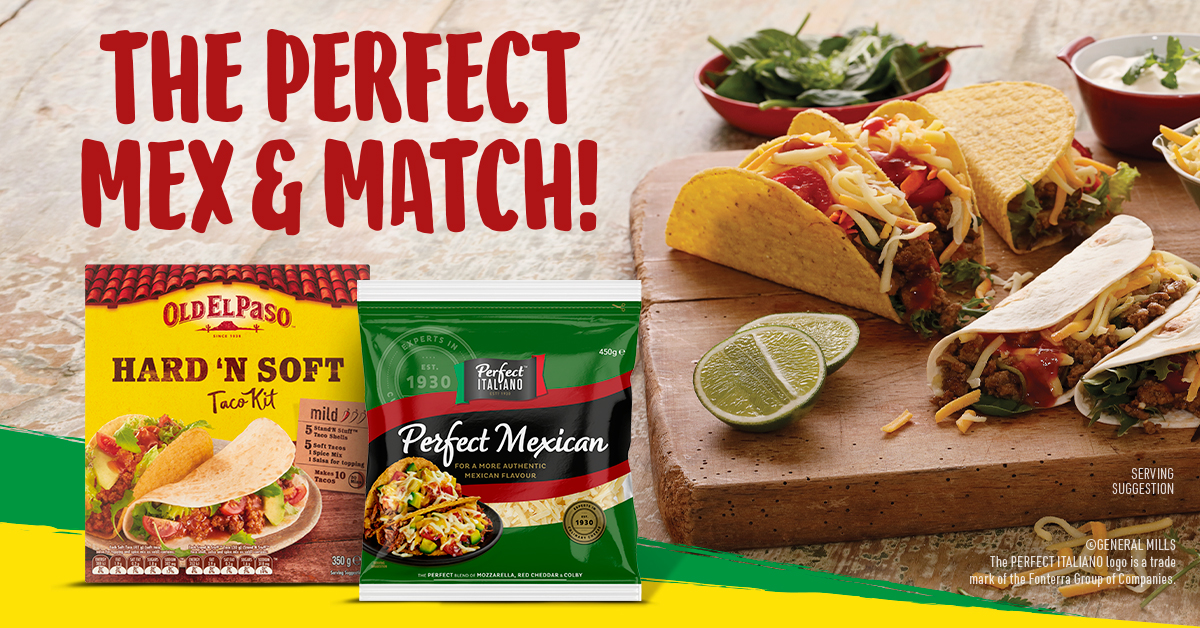 Taco Tuesday just got easier thanks to Old El Paso's Hard 'N Soft taco kit – the ultimate people pleaser. Taco shells for those who love to crunch and mini Tortillas for those who prefer something soft. Whatever you prefer, be creative, and get the whole family involved – don't forget to fill them with your favourite toppings (cheese, tangy salsa, sour cream, guacamole), perfected paired with Perfect Italiano's Perfect Mexican cheese.
Now available at your nearest Drakes store.