Tastexpress by Lite n' Easy!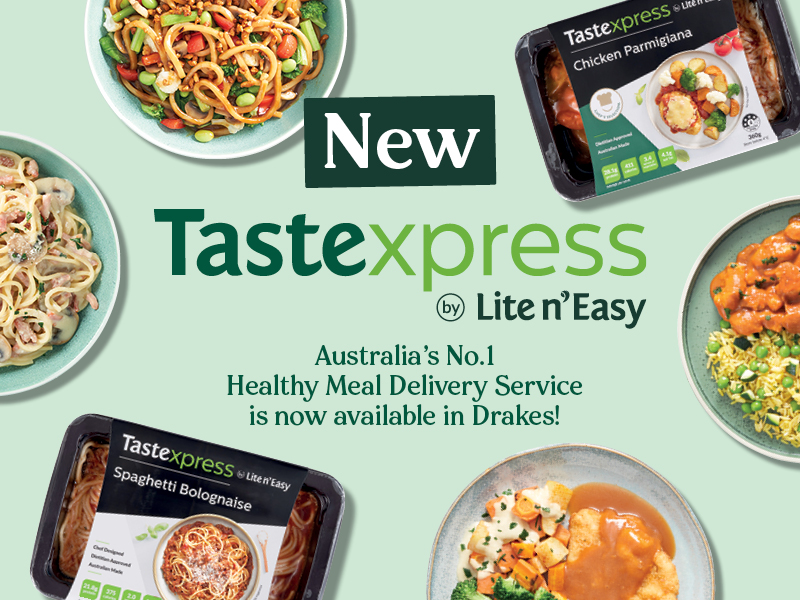 Tastexpress is a new range of delicious n' nutritious chilled meals by Lite n' Easy, with 14 meals now available in Drakes! Each meal has been created by Lite n' Easy dietitians and chefs to give you the very best preprepared meals that are picked with flavour and quality.
Find out more information on the new Tastexpress range here.