Skyn Arouse Libido Supplement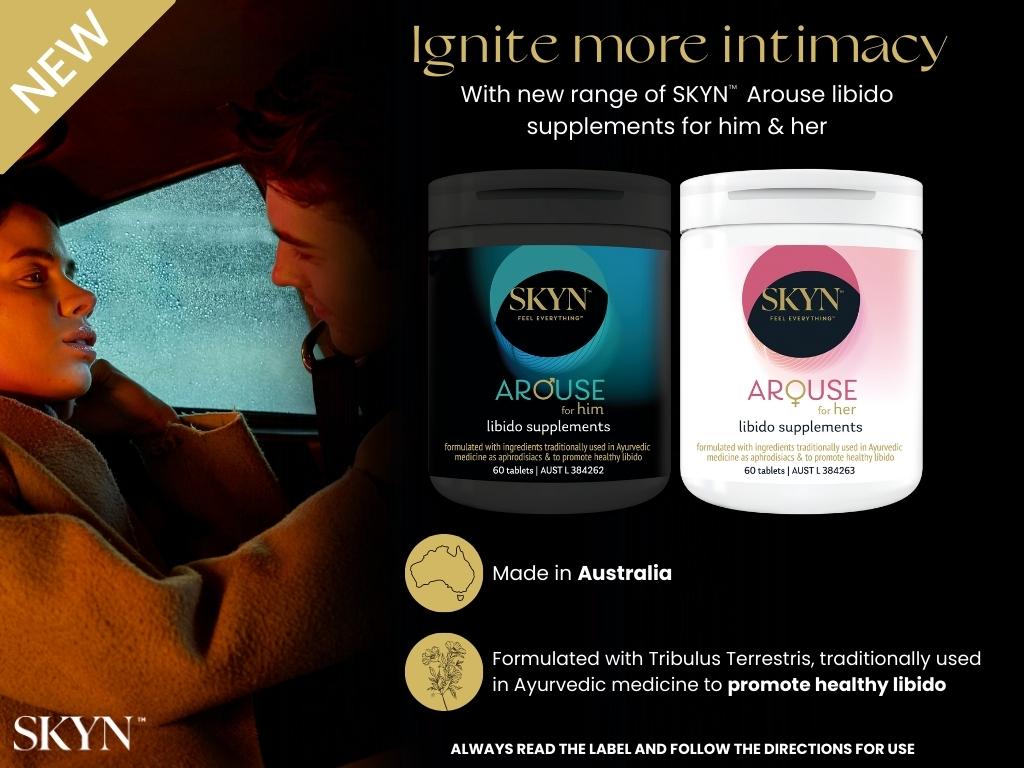 #1 Sexual wellness brand.
Create and experience a new world of intimacy with SKYN Arouse. Formulated with a blend of ingredients to help you ignite more intimacy, explore pleasure and perform at your peak. Contains vitamins and minerals to support energy production, blood circulation and body metabolism.
*always read the label and follow the directions for use.
SKYN™ AROUSE FOR HIM LIBIDO SUPPLEMENTS
Includes Horny Goat Weed, traditionally used in Chinese medicine to support healthy sexual function. Contains vitamins and minerals to support energy production and testosterone levels when dietary zinc intake is inadequate. Formulated with a blend of ingredients that are traditionally used in Ayurvedic, Asian and Western herbal medicines as aphrodisiacs and to support:
– Health sexual function
– Physical endurance
– Healthy libido
– Stamina
SKYN™ AROUSE FOR HER LIBIDO SUPPLEMENTS
Includes Tribulus Terrestris, traditionally used in Ayurvedic medicine to promote healthy libido.
Contains vitamins and minerals to support energy production, blood circulation and body metabolism. Formulated with a blend of ingredients that are traditionally used in Ayurvedic, Asian and Western herbal medicines as aphrodisiacs and to support:
– Health sexual function
– Relieve fatigue
– Healthy libido
– Help body adapt to stress