Pepsi-Cola, bringing back the classics!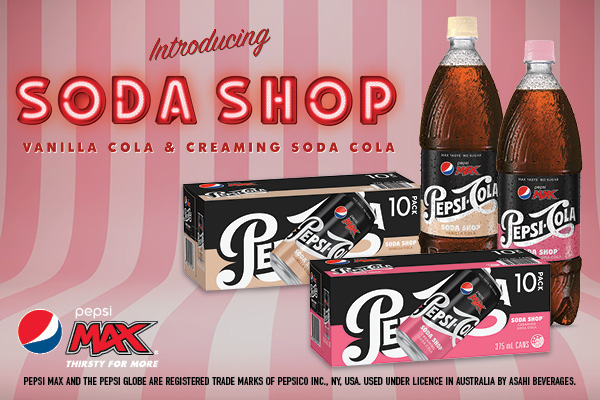 Introducing Pepsi Max Soda Shop, Creaming Soda Cola and Vanilla Cola!
Pepsi Max No Sugar Vanilla Cola flavoured soft drink features the same irresistible Pepsi Max taste, with a hint of creamy Vanilla flavour and a maximum bold cola taste!
Pepsi Max No Sugar Creaming Soda Cola is bringing back the classic cream and soda flavour we all know and love. Irresistible Pepsi Max cola taste with a hint of creaming soda and fairy floss flavour, that has no sugar with maximum bold taste!