Our Customers Are Heroes!
Proudly Supporting
Uncategorized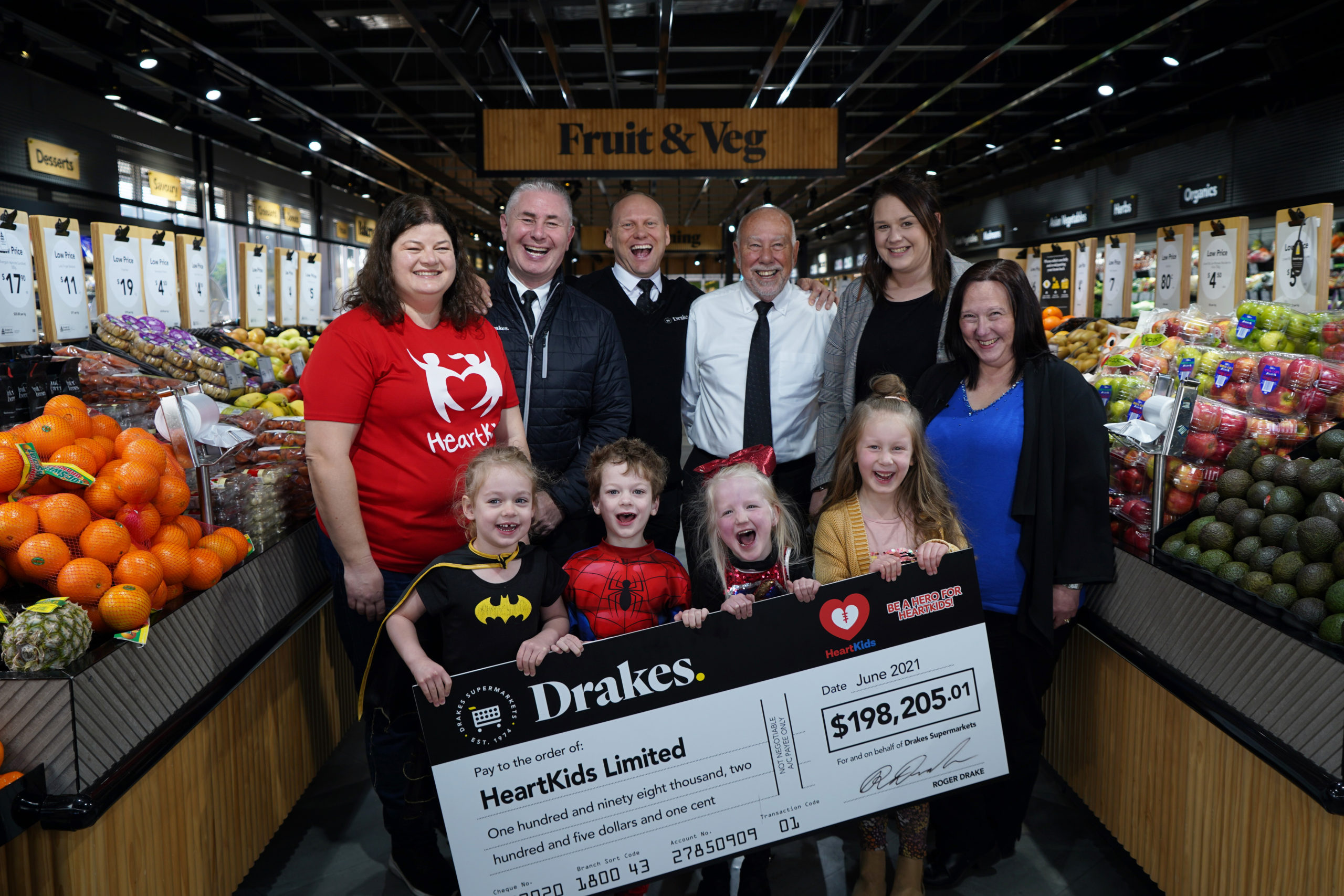 Drakes Supermarkets raises record funds for HeartKids.
It's the 4th consecutive year that proceeds from Drakes Supermarkets Be a Hero for HeartKids day have been donated by Drakes to HeartKids. This year, we asked our customers to get involved by helping us raise money for Be a Hero for HeartKids. We are pleased to announce that with all the support from our customers and team, we have raised an amazing amount of
$198,205.01!
The funds raised will enable HeartKids to provide vital support to children impacted by congenital heart disease – a cause that is very close to our hearts.
From the bottom of our hearts, we thank you for your generous support. You are the real heroes.
To learn more about HeartKids, visit their website here: www.heartkids.org.au