NEW Queen Choc Paste!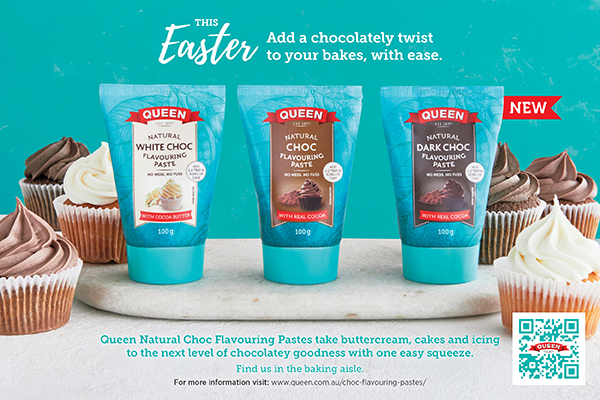 Introducing Queen Choc Flavouring Pastes! Made with real cocoa and natural flavours, they're the new & easy way to bake and decorate with the deep rich flavour of chocolate.
Queen Choc Flavouring Pastes come in three decadent flavours. Natural Choc, White Choc and Dark Choc. Without the mess of cocoa powder or the hassle of melting chocolate, turn your tried and true recipes into a chocolatey delight. Simply add to your favourite icings, desserts and bakes for a delicious chocolatey twist. Try adding a squeeze to your next batch of pancakes, cupcakes or cheesecake.
You can find all three delicious flavours in the baking aisle.
For more information on Queen's NEW Choc Flavouring Pastes head to: https://queen.com.au/choc-flavouring-pastes/