New Era for Drakes: $80M Distribution Centre Opening in SA!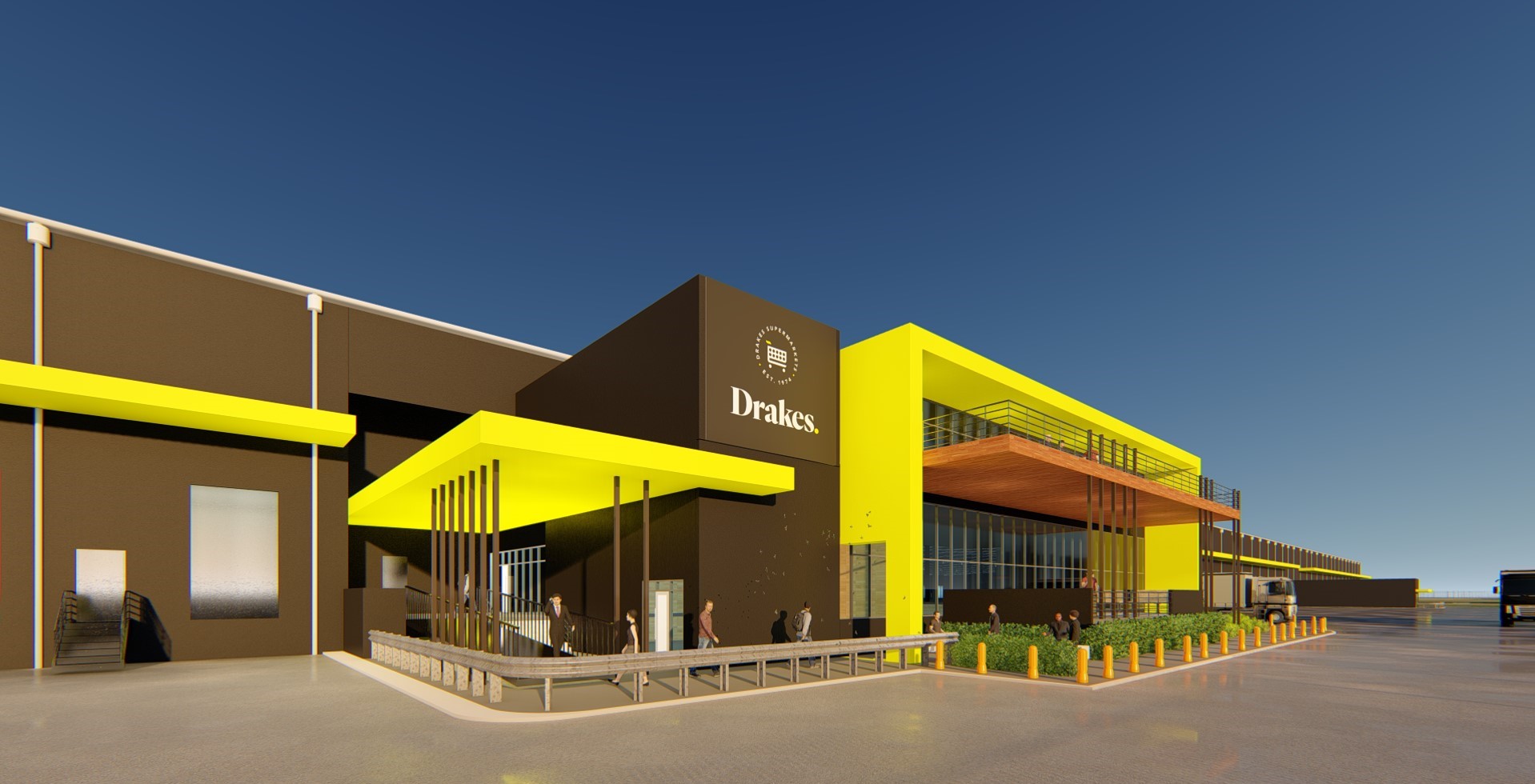 In exciting news today, Drakes have announced that it would be building a state-of-the-art $80 million Grocery Distribution Centre in South Australia's northern suburb of Edinburgh North.
The Drakes Supermarkets Distribution Centre, which has received planning consent from the City of Playford, will be fully funded by the South Australian family-owned business. Approximately 300 jobs are expected to be created during the construction with a further 120-150 ongoing full-time equivalent positions once the centre is due to be operational by June 2019.
"This is a major investment in the sustainable future of Drakes Supermarkets in South Australia," Drakes General Manager Bob Soang said.
"It's also a long-term investment and vote of confidence in our loyal customers and suppliers. As a local family-owned business we are pleased to create so many jobs in the northern suburbs of Adelaide which have faced many challenges in recent years. It will be the most advanced independent distribution and logistics centre in the State and is a key plank of our group's vertical integration strategy within the supermarket sector."
Mr Soang said Drakes Supermarkets had worked closely with the City of Playford throughout the planning stages to include landscaping to improve local amenity as well as ensure little to no local traffic impact.
Preliminary site works have now begun on the 104,000sqm development site, which will have the capacity to house approximately 23,000 separate lines of products, including grocery, dairy and frozen foods. The site also includes an additional area for future development.
The distribution and logistics centre located on Stebonheath Road will incorporate more than $12 million of robotics as part of a high tech warehouse picking system.
Drakes Supermarkets will continue to operate its fresh fruit and vegetable distribution centre at Pooraka and its meat distribution centre at Beverley.
"Each year, Drakes Supermarkts spends about $20 million upgrading and refurbishing our stores across South Australia and Queensland," Mr Soang said. "Now with this new distribution centre, we're ensuring we'll continue to offer the biggest range for South Australian shoppers for many years to come."
For Media Enquiries please contact Corporate Conversation on 08-8224 3535.
For Career Opportunities, please visit our Careers Page