A crowd pleaser, straight from the freezer!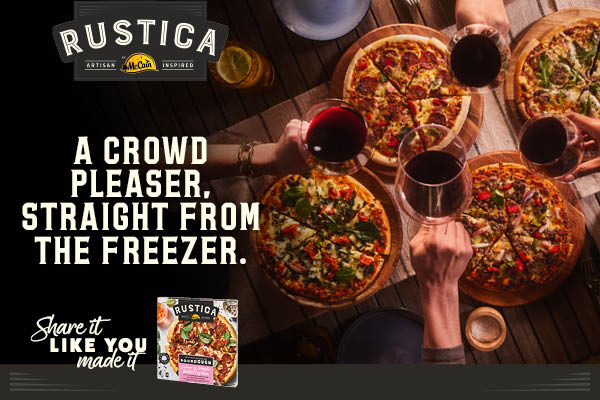 Perfect moments are like pizza, best shared. That's why the flavours we bring together will bring you together. Drawing from the best of Italian pizza artistry and contemporary artisanal sensibilities, we've combined a traditional stone baked crust with carefully sourced ingredients, to proudly deliver a truly delicious pizza experience at home.
So please share a meal, share a laugh, and share Rustica.