Discover the Magic of Scrub Daddy: 6 Reasons Why We Love It!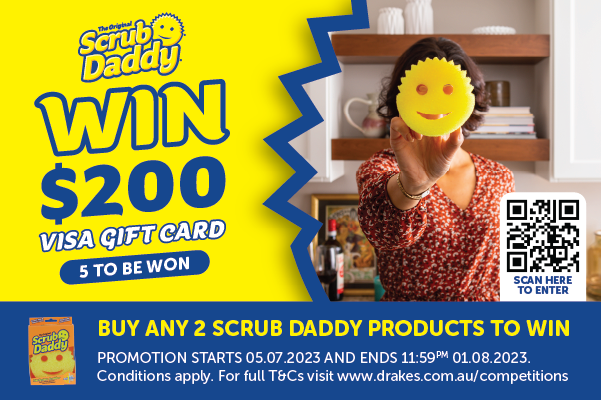 Discover the Magic of Scrub Daddy: 6 Reasons Why We Love It!
If you're new to Scrub Daddy, you might be curious about why he's become our favourite cleaning tool. Let us enlighten you with our top six reasons why we can't get enough of Scrub Daddy.
Scrub Daddy is adaptable
Scrubbing in cold water? Scrub Daddy stays firm enough for the toughest jobs. If you're using warm water Scrub Daddy becomes more pliable, which is perfect for more delicate pieces of kitchenware.
The little smile that's more than just cute
The shape of Scrub Daddy is designed to fit perfectly in the palm of your hand, and his eyes make for a secure grip to negotiate any kind of bowl, cup, glass, or container.
No more nasty smells
Thanks to Flextexture technology, Scrub Daddy dries within an hour. That means no mould and no unpleasant odours.
It's brilliant for burnt-on food
Burnt-on food is the downside of all those delicious roasts and casseroles. Never fear – with Scrub Daddy that sinking feeling at the end of a meal is a thing of the past. He's an expert at tackling burnt-on food.
Lose the limescale
Limescale on your shower door, bath or sink is a pest to remove. Scrub Daddy makes short work of even the worst limescale without the need for harsh chemicals.
He can win you $200 at Drakes
Buy any two products from the Scrub Daddy range at Drakes to go into the draw to win a $200 VISA gift car. For more information on how to win, head to https://drakes.com.au/competitions (Promotion runs from 5.7.2023 to 1.8.2023)
So, there you have it, our top six reasons why Scrub Daddy is our favourite cleaning companion. Whether you're having a big seasonal clean, or just sprucing the place up after dinner.