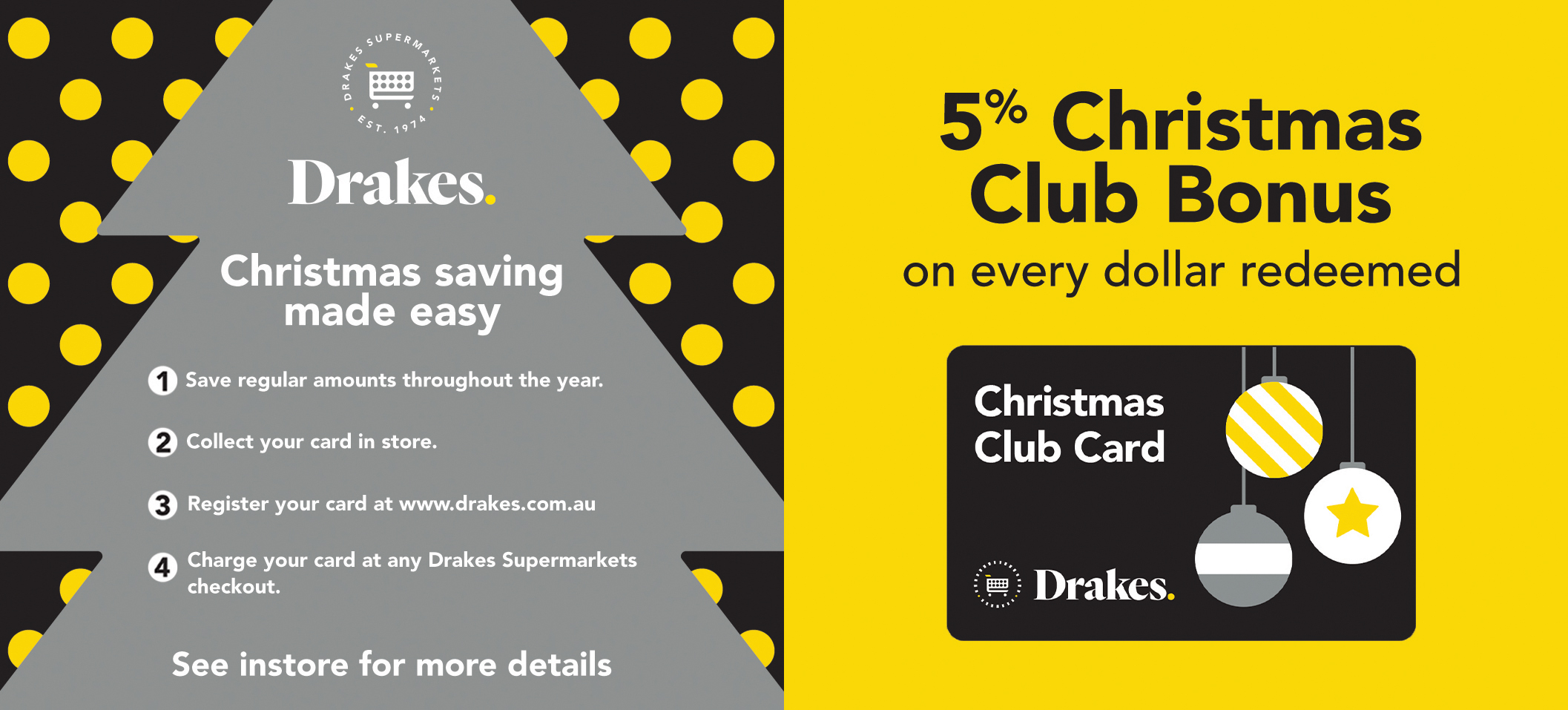 Drakes Christmas Club Cards are available at your nearest store. 
Collect your Christmas Club card in store

Charge your card at the checkout of any Drakes Supermarket throughout the year.

Register your card at

drakes.com.au

You can add to this amount at any time. (from 01 January to 30 November of the year of issue)

On December 1st, you will receive an additional 5% Bonus on your card balance.

On the 1

st

of Jan, 5% will be deducted from the remaining balance.
The amount of your purchase will be deducted from your Drakes Christmas Club Card balance. You can make multiple purchases with your Drakes Christmas Club Card until the balance reaches zero or within 3 years from your last deposit.